Mary H Lowe, Director Rosetta Co.
Mental Health Counseling Services
Rosetta Stone Counseling is a group of dedicated professionals helping individuals through the many issues we face in life.
Mary Lowe, BA-MA, MFT, AATA, AACA
When your depressed, anxious, or hurting in any way from what is happening in your life now or from what has happened in the past; therapy can help you feel better. Together we will figure out your goals for therapy. Then at whatever pace is right for you we will address the issues that need changing, resolving or healing.

Specialties include relationship issues, anxiety, depression, PTSD and grief. Every individual and couple is unique. My approach is gentle but active and open.
We work with indivduals, couples, children, teens and adults.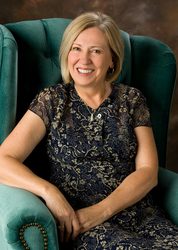 LOCATIONS
Mary's PHONE 803-335-0399
Aiken Counseling POB 158 Aiken, SC 29802

Life Springs 1027 S. Rainbow Blvd. suite 332, Las Vegas, NV 89117
Mary H. Lowe, 127 East Gate drive., Los Alamos, NM 87544
Other Organizations:
President, Board of Directors, Family Preservation Community Services, Columbia, SC
Mary H Lowe, Education
Notre Dame de Namur University (CA)
University Of South Carolina (SC)
Ohio State University (OH)
Ambasador University (TX)
Mott College (MI)
Contact Information